Introducing Officer Roscoe P… P….wait.. Introducing Buford T.. No, Hang On… Introducing Bernard P..P.. Oh, Hell.. the Skinny on Sgt. Swine-ton
I started a blog on Swanton last night about the time you all went to bed… That guy stinks to high heaven… I am going to ATTEMPT to fit it all into one post…
Swanton has been married twice and has two daughters one by each wife, former and current… this is interesting in that the daughter by his current wife Shirley.. Is ALSO a Waco cop!! Before you get mad at me thinking why did I go and post his pretty little girl.. Think about she could have very well been one of the killer cops on duty.
He lives on Norm Street in China Springs Texas.. And oh, did I mention, Sgt. Swanton owns.. A GOAT FARM?!
Here is a nice map to go look at all the pretty little goats…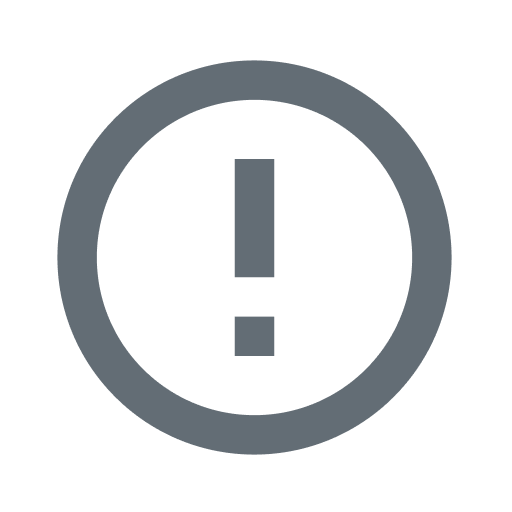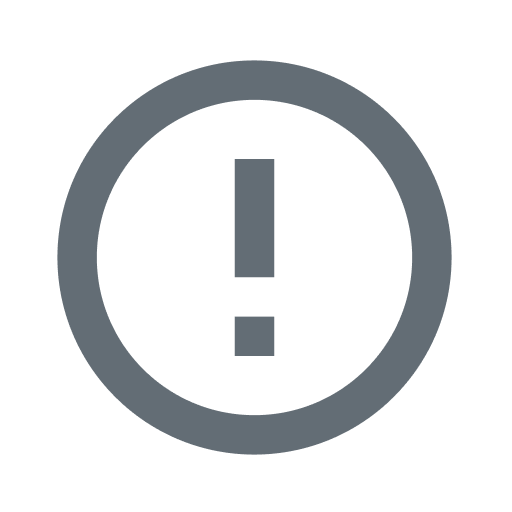 He seems to be all tied up in this rather strange community, China Springs, that's basically built around this stepford child type school. And it appears that THOSE people are wrapped up in this Antioch church.. Who has been pissed about Twin Peaks putting in a breastaurant a couple miles from their new multi million dollar missionary community center complex thing called the Hippodrome, which appears to be a reopened and revamped building, aimed at a young people's worship.. Apparently Twin Peaks set up camp within a couple miles of this multimillion dollar facility, and the sordid lure of bikes, beer and boobies so near their worship center could quite obviously be the source of Swanton's complaints about Bike Night and threats to get rid of the bikers or else.
http://www.wacotrib.com/news/religion/antioch-hosts-bridge-street-young-adult-worship-at-waco-hippodrome/article_46dfe7b7-530e-5636-b542-81470a8b3002.html?mode=jqm
The Antioch Church was hosting, basically, how to shoot people classes immediately after Waco…

On top of all THIS, I have found that: Swanton owns an LLC called M. Lipsitz & Co… Which owns a metal scrap yard that appears to be a source of quite a few arrests in Waco. Nice little racket he has there, an 'off duty officer' busts some guy for selling stolen copper or batteries… To HIM.
Swanton seems to think quite a bit of himself, as if we didn't know… His LinkedIn page has a list of law enforcement virtues that would intimidate Steven Segal! I bet he TOTALLY knows that trick about killing someone with a soup ladle!
if THAT is how hostage negotiators behave… Well!
Patrick Swanton puts on his hi-diddly-oh neighbors Ned Flanders hat to welcome college students…. A few of the more sickening quotes are:
'Wanna try something really different? I double-dog-dare you to do a ride-along with us (Waco's Finest). It's a real eye-opener to the world and — who knows? — we may even spark an interest in your new desire to become the po-po-police. And, incidentally, the yearning to eat doughnuts is not obligatory — it's an acquired trait.'
Safety first: Remember — your safety is paramount to us at the Waco Police Department and, as much as we like bustin' bad guys, we don't need volunteer victims. Statistically speaking, you're much safer in groups than you are alone. Your purse is not safe in your car, even if you were only going to be inside some venue a few minutes. The iPad, iPhone, GPS or any other electronic device that Mom and Dad gave you so they could track you (sorry, Moms and Dads, but it's not like they didn't know!) make great items for some crackhead to sell for a few rocks. They (the dopers) really don't care that you're having a meltdown because you can't "instagram," update status or Tweet about the cops fingerprinting your burglarized car. That's life and it does occasionally happen. But do what you can to make it inconvenient for the bad guys. Yes, we do have crime in Waco. We aren't as bad as some other cities, but we aren't Mayberry either. The important thing to realize is you can make a difference in your own safety. Be aware of your surroundings. Pay close attention to that "sixth sense."
We welcome you to get to know your local police officers but strongly encourage you not to experience our jails. And guess what? It really doesn't matter to us who your parents are.
Swanton's Vomit Inducing Blather
The National Institute of Crime Prevention also slurps at the armpit drippings of this cowardly, lying piece of garbage. No wonder no crimes are ever actually prevented.
Patrick is a 1979 graduate of Waco High School. He attended McLennan Community College and started with the Waco Police Department as a Cadet in 1980. Sgt. Swanton was selected to attend the Waco Police Department's academy in 1981.
In Swanton's 29 + years of service with the Waco Police Department, his assignments have been numerous. The first ten years he served in Patrol as a Patrol Officer, Special Investigator, and Field Training Officer training new recruits.
During the next four years, Swanton was assigned to the Special Operation's Unit (S.W.A.T. Team) where he became certified as a Crisis Negotiator. Swanton has attended many courses in negotiation and holds basic through advanced certificates in Crisis Intervention. Sgt. Swanton is currently the team leader over the Crisis Intervention Unit. While in Special Operations he furthered his training by attending a course provided by the National Guard on helicopter assaults and courses on basic through advanced S.W.A.T. Team Tactics. While in Special Operations Swanton was also involved in the aftermath at Mount Carmel and was awarded the Police Commendation bar along with his other teammates for their involvement.
In September of 1994 Swanton transferred to the Community Services Section where he specialized in Crime and Drug Prevention Programs. Swanton taught groups ranging from children to the elderly. Swanton also attended D.A.R.E. Officer training where he became certified as a D.A.R.E. Instructor. While attending D.A.R.E School, Swanton received the award of "Top Team Member" from his D.A.R.E Instructor. Sgt. Swanton has been the guest speaker at meetings such as Kiawanas club, Young Lawyers Association, Boy Scout Ceremonies, VA Women's groups, McLennan Community College, Baylor University, and others.
In June of 1999 Sgt. Swanton transferred back to Patrol where he was promoted the following October to Sergeant. In 2003 Sgt. Swanton took over as the Sergeant of the Family Violence Unit where he is currently assigned. He has twice been awarded the Police Commendation Bar, as well as the Certificate of Merit Bar, and the Meritorious Unit Award.
Swanton holds a Master Police Officer Certificate and an Instructor's Certificate with the Texas Commission on Law Enforcement Standards and Education. Sgt. Swanton also holds a certificate as a Basic School Resource Officer. He also has served on the Board of the Waco Police Association, Vice President of Training with the Texas Association of Hostage Negotiators Board of Directors overseeing statewide training for negotiators throughout Texas and has served on the Board of Directors for the Family Abuse Shelter.
Some content on this page was disabled on July 10, 2015 for the publication of private information. You can learn more about this guideline here:

https://en.support.wordpress.com/user-guidelines/
Some content on this page was disabled on July 10, 2015 for the publication of private information. You can learn more about this guideline here:
13 Responses to "Introducing Officer Roscoe P… P….wait.. Introducing Buford T.. No, Hang On… Introducing Bernard P..P.. Oh, Hell.. the Skinny on Sgt. Swine-ton"
this is some awesome reporting. if william randolph hearst was alive you would be given a key to the house. the one in san simeon.

Good work. Amy, in one of Swanton's very first in front of camera that day he said their was a trainee in the group of PD. I don't remember the terminology he used. Several at the Treehouse had made mention that that was a really strange thing to do in what could be a very dangerous situation.
The part of your post about his daughter just makes me wonder…

It would be very interesting what you dig up on the DA. Abel Reyna

Good article! I've been enjoying reading your insight & things you dig up. However, the picture of the how to react to an active shooter is from last year so not right after the incident. Other than that I've found your info good.

This is sad, no point to your article… you're bashing a young girl and her father for doing their job. You don't know who all was there and what happened. It's sad that you have to revert to poor criticism to make yourself feel better. Those credentials you list for the sgt show he has great training. Just like the military the more training and experience, the more valuable you are. Just cause he has a southern drawl doesn't make him stupid or ignorant. Get a life and leave your nose out of their business…

Hello, you holster sniffing cum dumpster. let me school you on a few things, "more wicked".. first of all, you are a fucking idiotic moron to believe my problem with him is he is a southerner. I am more country than a turnip green and anyone with an IQ even one point higher than bean dip could tell that from the literary voice most common in my vernacular. Now.. that "poor little girl" more than likely was fucking involved in MURDERING a purple heart Marine veteran because he had on his red and yellow POW MARINE dew tag. IF you goddamned idiots would turn off CNN and start fucking paying attention you would see those idiotic cops change their stories more than they change their underwear. how about you get your head out of your vagina, T-bird Swag.. and you get the fuck off my blog.

Wow such harsh words… like I said before, taking your anger out on others, maybe even jealousy! I'm not an idiot, I served as well but I'm smarter than to associate myself with such criminals. I doubt you are that southern if you're bashing having a few goats…. please give me a break. My point is you don't know the facts and now you put two officers at risk posting their info on here…. Just like ISIS posting threats on soldiers. I don't watch CNN, so quit assuming like you did with your entire article. I'm not scared of you so the name calling just shows your class….

Wow such harsh words! Just shows your ignorance or even jealousy! For a southerner you make a big deal about a few goats. I think your article is ridiculous because you have no facts… and now you're posting information on these two officers that could jeopardize their safety, just like ISIS has done with soldiers! I served as well and I know better than to associate myself with criminals. I don't watch CNN which shows your ignorance. It's a shame you try to intimidate me with your insults, I'm not scared of you. I think you're pathetic attacking a family based on your "investigation" which is mere opinion.

I think I love you! With all of it's seriousness & to those of us who are offended & effected deeply by Waco, I must say your response to her comment is one I will remember & laugh about I pray for years to come. There's so much exaggeration to the 'lol' , but trust me when I say I lol & so did the crazies , my family, that I read it to! KEEPIN' IT REAL!! Thanks, I enjoyed every word. Normally I refrain from the comments because they infuriate me beyond measure…evidently, the way they do you! LOVE IT!!! *Laughter keeps us from insanity or confirms it!*

My my more wicked than she says me thinks thou protest just a little to much. An opinion is an opinion. Everybody has one. The fact this person of authority has his rookie daughter working under him and was present at the scene of a possible police fuck up sure wouldn't be motive for any father to cover up a possible mistake that could very well cost her her life in prison or at very least her career. nah no father would be so unciousable to do that!!!!! If he has nothing to hide why is he all he has to do is provide a legal reason for why he will not. Why won't he man up and defend himself with the truth all he has to do is provide the paper trail yet he has not. What else are we the people to think? Something stinks in Waco and it ain't this blog.